ATLAS - ZONING
Increased control, better overview and easier coordination.
ONE MAP, ENDLESS POSSIBILITIES
The challenge for many businesses today is to coordinate the right efforts and resources, based on the organisation's geographical distribution. Our Atlas mapping service is more than a location service or map. It's a unified planning tool that gives you greater control and a better overview of your operations. The service is suitable for anyone working in shipping and freight forwarding, or who has sales and service activities out in the field.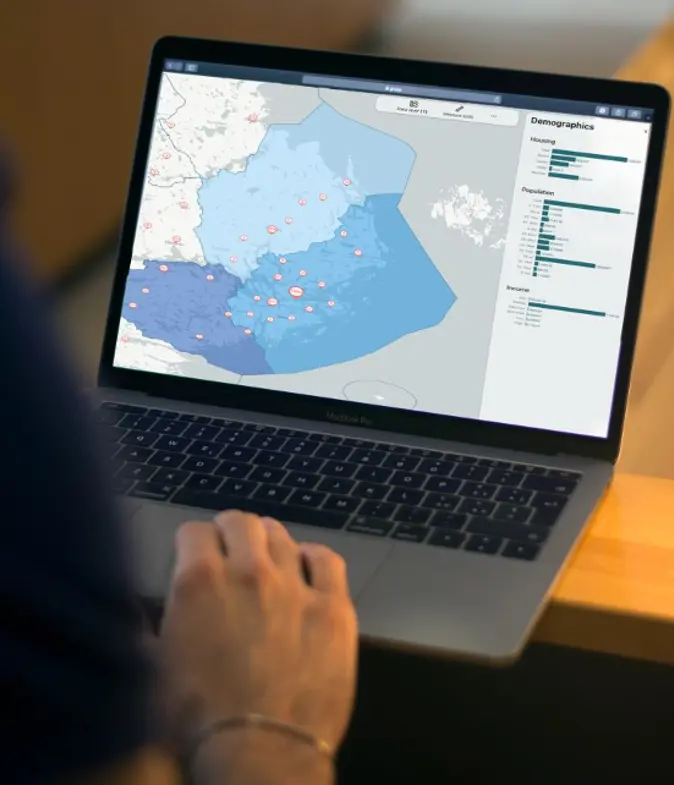 MAP WITH POST CODES AND ADDRESSES FOR THE WHOLE NORDICS
Atlas helps you optimise the responsibilities of salespeople, service technicians, drivers or stores. It can also easily be used to create different shipping zones. The zones are built up of geographic building blocks adapted for each country, such as five-digit postcodes.
When customers, stores, warehouses, service personnel or other points of interest are plotted on to a map, you gain increased understanding of the geographic distribution of your business. This will also make it easier to create optimal geographical responsibilities, such as sales districts or service, distribution and catchment areas.
WHO LIVES WHERE?
In Atlas, you can also work with additional data layers, such as demographics. It is also possible to work with your own customer-specific data layers. With the help of these, it is easier to allocate staff in the field, plan the expansion of store networks, and get a better overview of your customer base. 
By filtering areas that correspond to your customer segments, your marketing and sales efforts can be made more effective, with improved customer value and increased conversion rates as a result!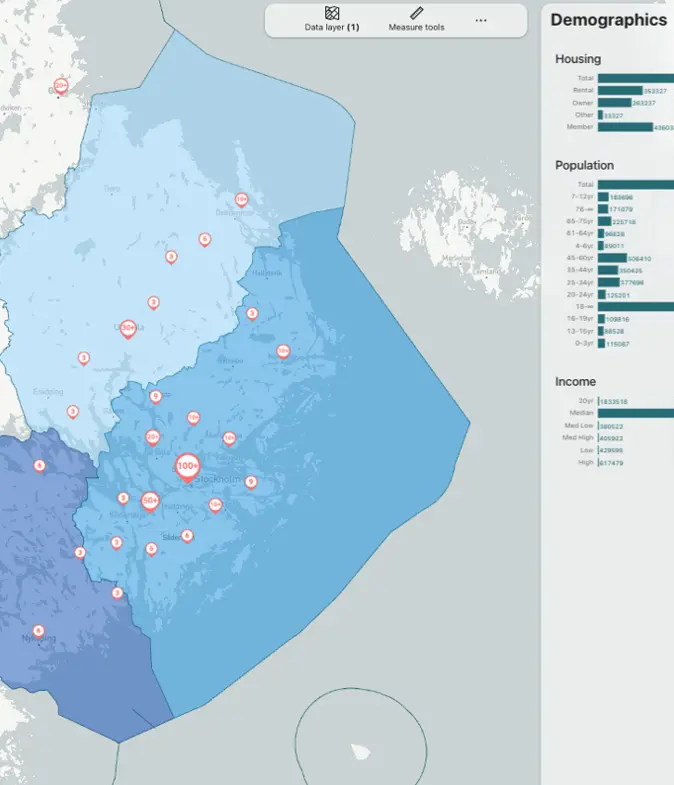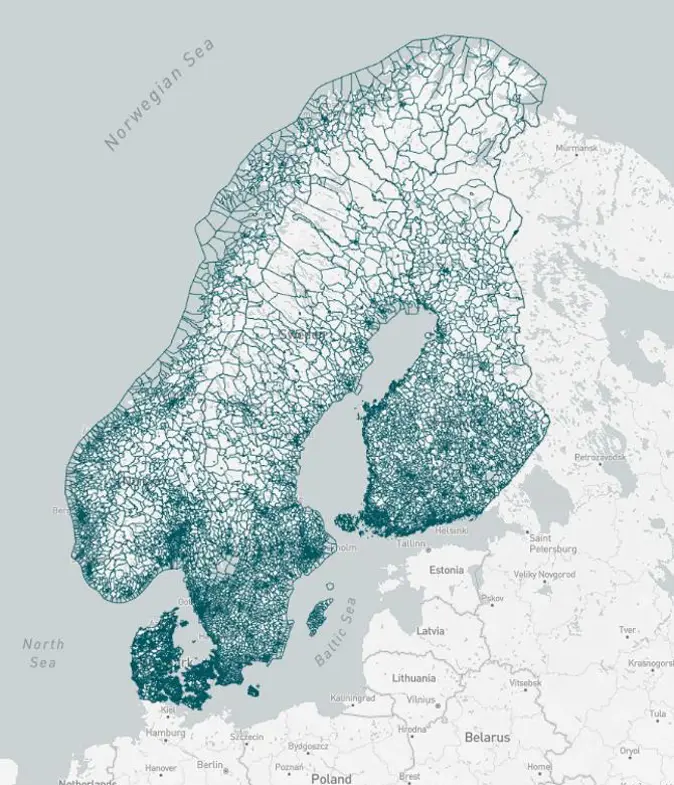 API SOLUTION
Atlas is available as a web-based service, but we also offer the possibility of integration via API. With the API solution, you get seamless integration of zones and responsibilities together with your existing business or order system. In this way, new orders or cases can be automatically assigned to the responsible staff, store or service point. Also, features such as "Find the nearest store" are enabled with API integration, so the customer can get updated status information on the availability of a particular service or item.